Description
Don't be deceived by its cute appearance, the BugLit is actually a powerful task light equipped with incredibly versatile Gear Tie legs. The bendable legs can be wrapped to hold the light in place anywhere you might need, while the fully featured light has four modes and is bright enough to illuminate up to 50 feet ahead.
Product Information
Let us dissect this for you.
The BugLit "body" is actually our powerful INOVA Microlight - a tough micro flashlight encased in a durable polycarbonate plastic housing, with four functions (high power, low power, strobe, and signal). This bright white LED has an effective range of up to 50 feet, and one-mile visibility. Next, the securely attached "legs" are two flexible, fully moldable 6" Nite Ize Gear Ties, which can be bent, wrapped, or twisted in many configurations, to sit, stand, store, or shine the flashlight. Wrap the legs around the body for compact storage and transport. And, finally, its lightweight plastic S-Biner clip allows you to attach, hang, or store the BugLit for convenient access on zippers or keys.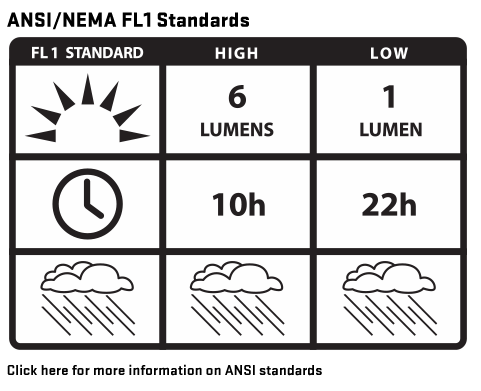 PRODUCT DETAILS
Four modes: high, low, flash, momentary
Features bendable legs that use Gear Tie technology
Available with a high visibility White LED
Fully bendable legs feature Gear Tie technology that can be bent, wrapped, and twisted allowing the BugLit to sit, stand, stay, or shine wherever you need it
Hands-Free: Attaches to belt, shirt, tent, handlebar, vehicle or anywhere you need compact & convenient illumination
Lumens: High 6 lumens | Low 1 Lumen
Run Time: High 10 hours | Low 22 hours
Includes easily replaceable batteries - 2 x 2016 3V Lithium
Mini S-Biner is a durable, lightweight double gated carabiner clip - attach or store nearly anywhere!
Payment & Security
Your payment information is processed securely. We do not store credit card details nor have access to your credit card information.